Kurt Bosecke is a visual artist whose work has moved in and out of abstraction, through varying forms of drawing, painting, sculpture, public artwork and performance. From ink drawings of mythical beasts and deep sea creatures, through hand painted furniture and more recently costumed performance. He is most widely known for his colourful, energetic abstract paintings. Somewhere between coral reef, colourful television static and detailed maps. Each artwork is filled with meaning and references from current media or experiences in his life.
Through his prolific work ethic Kurt has established himself as a full time practicing artist. Creating a new artwork daily, his process involves transferring images and ideas from his head onto the canvas and finishing the piece with a descriptive handwritten poem, date and signature. He has a deep seeded interest in; film, television, food, health and nature. These influences perforate his paintings and other artworks. The subject matter of his work and the way it has been represented, has changed dramatically over the ten years of his practice.
In recent times, Kurt has been expanding his artistic repertoire to include ceramic, paper mache sculpture, digital drawing and performance. Collaboratively with Tutti Arts (where he has worked as a studio artist since 2014) and his mentors/peers - Henry Jock Walker, Emmaline Zanelli and Kaspar Schmidt Mumm - Kurt is growing his knowledge of mediums and processes.
Since 2020 Kurt has been collaborating with South Australian performance art collective
The Bait Fridge.
Kurt recently toured with the collective to Melbourne to perform at The Substation.
Currently, Kurt is undertaking a joint residency at the Art Gallery of South Australia with Emmaline Zanelli, where the two are developing a performance work to be presented as part of the 2022 Adelaide Fringe Festival.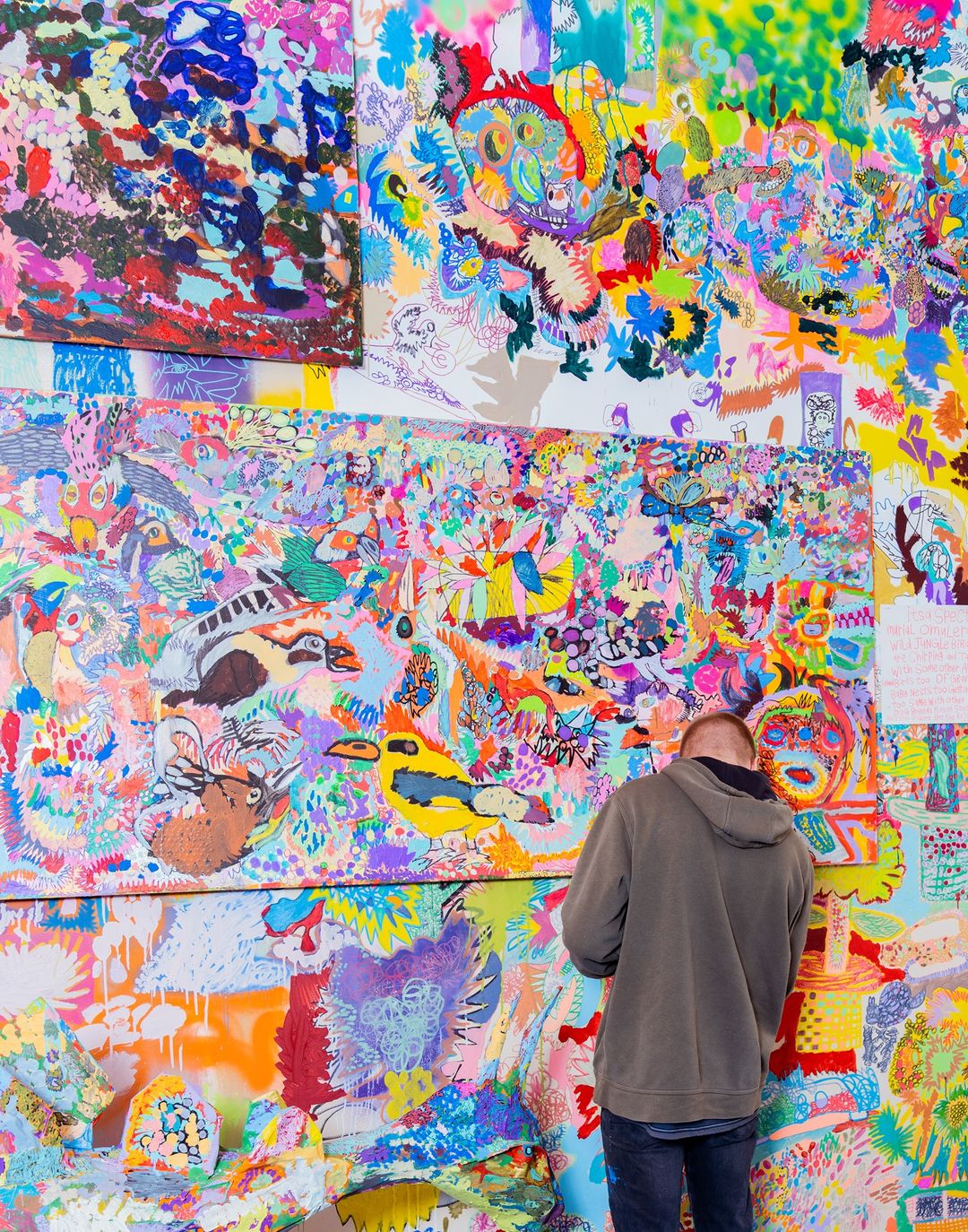 ---